PRE WORKOUT ENERGY – Add power to your workouts with the PWRRR BLACKOUT energy powder. This mixed berry flavoured pre-workout gym supplement for men/women will boost your stamina and energy levels so you can achieve an extreme pump after every session and improve muscle growth

ENHANCES PERFORMANCE – Pre-workout shake taps into the mitochondrial energy at the cellular level so you can lift more for longer. It contains vitamin B6 helps to reduce muscle tiredness and delays the onset of fatigue for a more effective workout every time

INCREASES FOCUS – Every serving contains 150 mg of caffeine that aids in improving endurance, increasing focus and mental alertness. It helps to keep you functioning at optimum levels whether you are an athlete, gym goer, or fitness enthusiast

SCIENTIFIC FORMULATION – The highly potent formulation is enriched with shilajit extract that is optimum nutrition pre-workout with 84+ trace minerals. 
SHILAJIT RESIN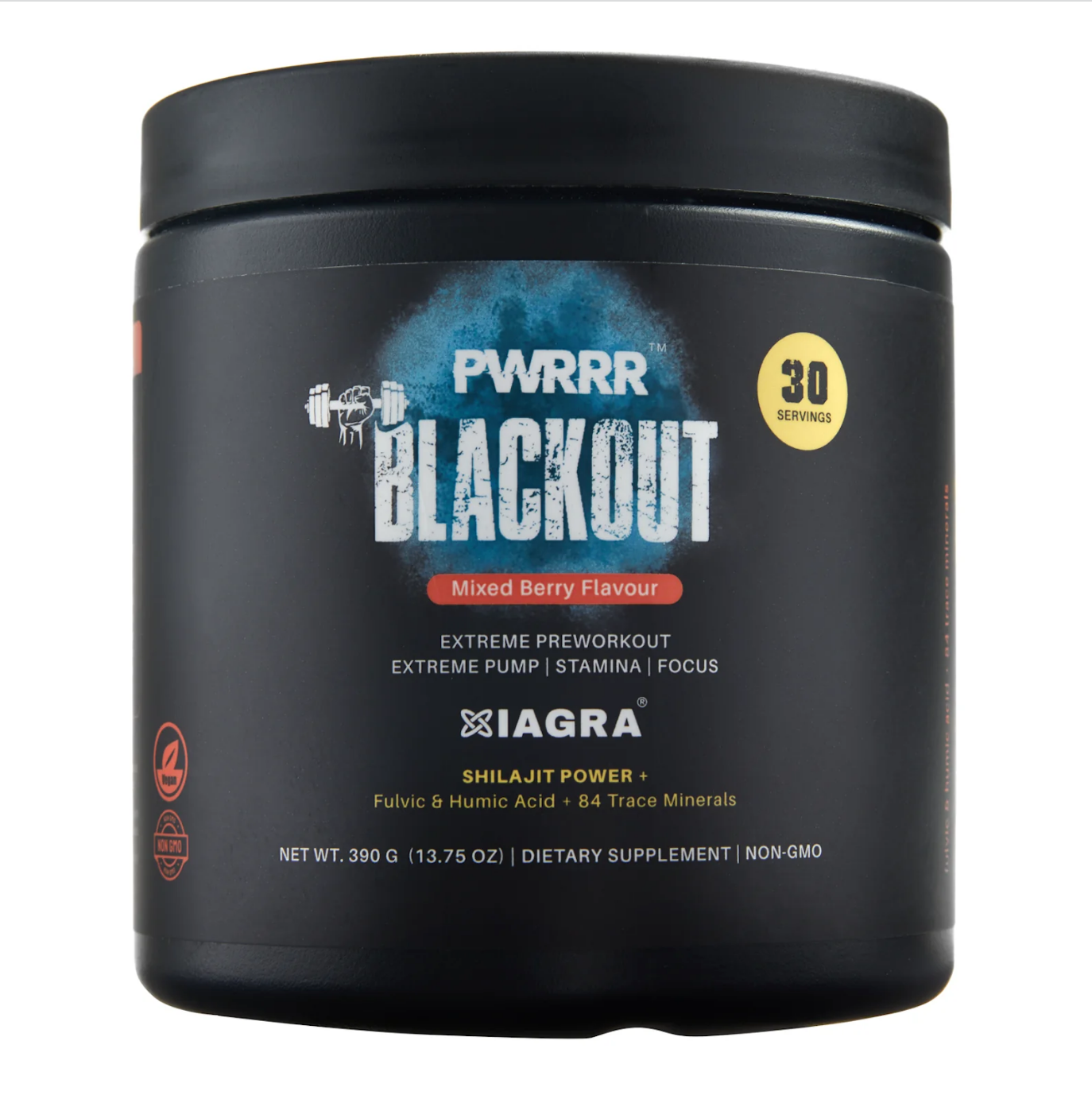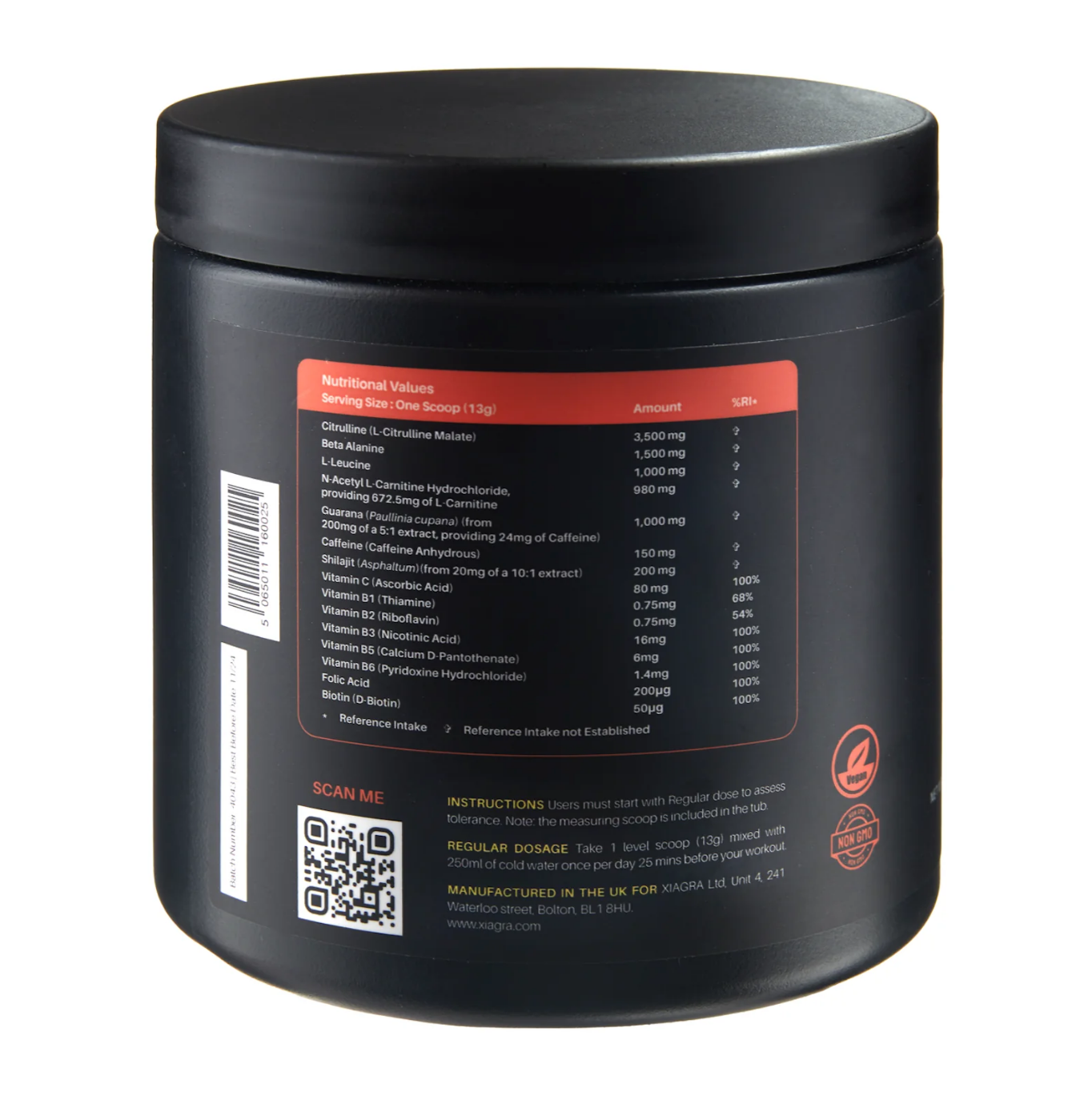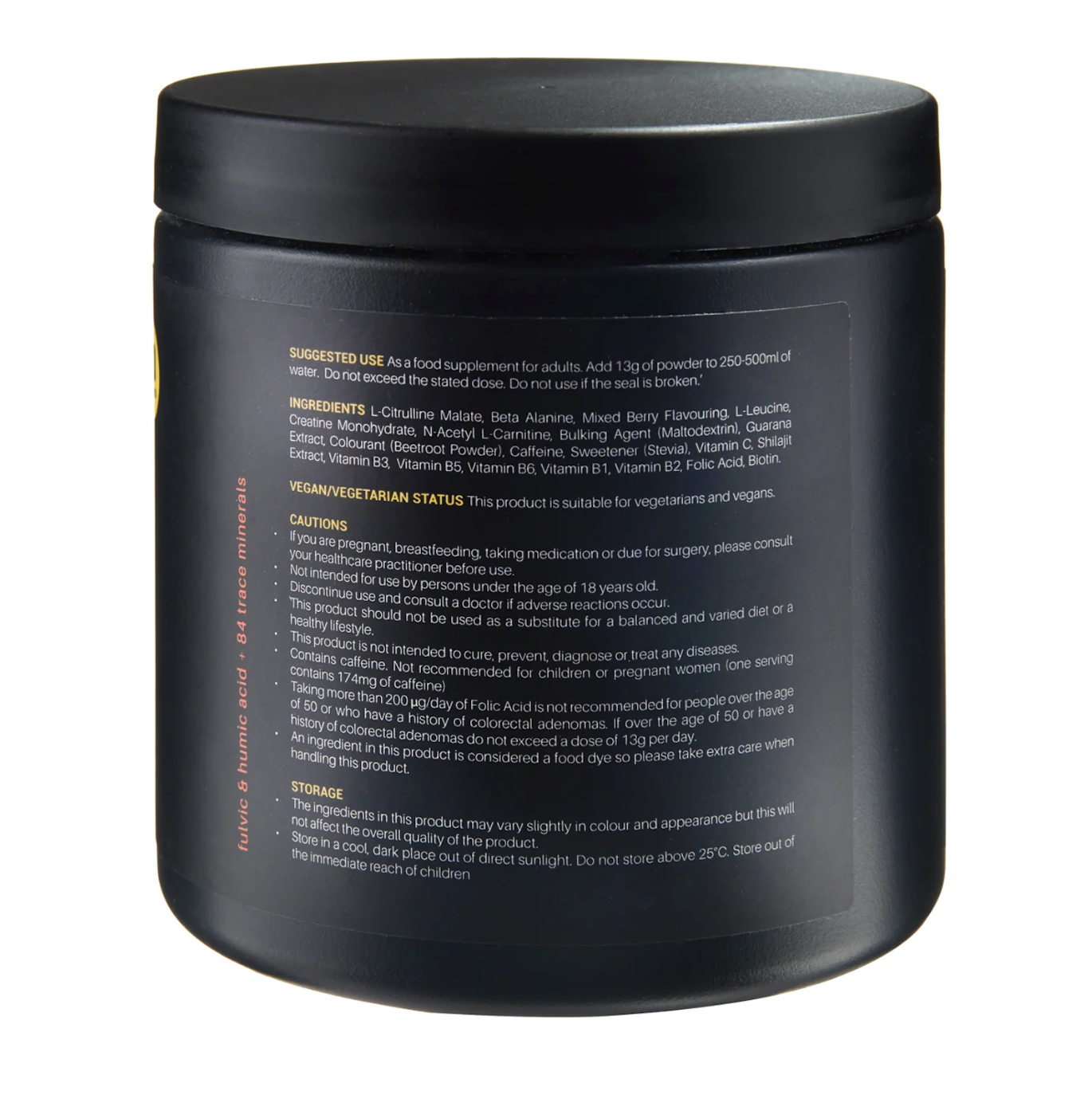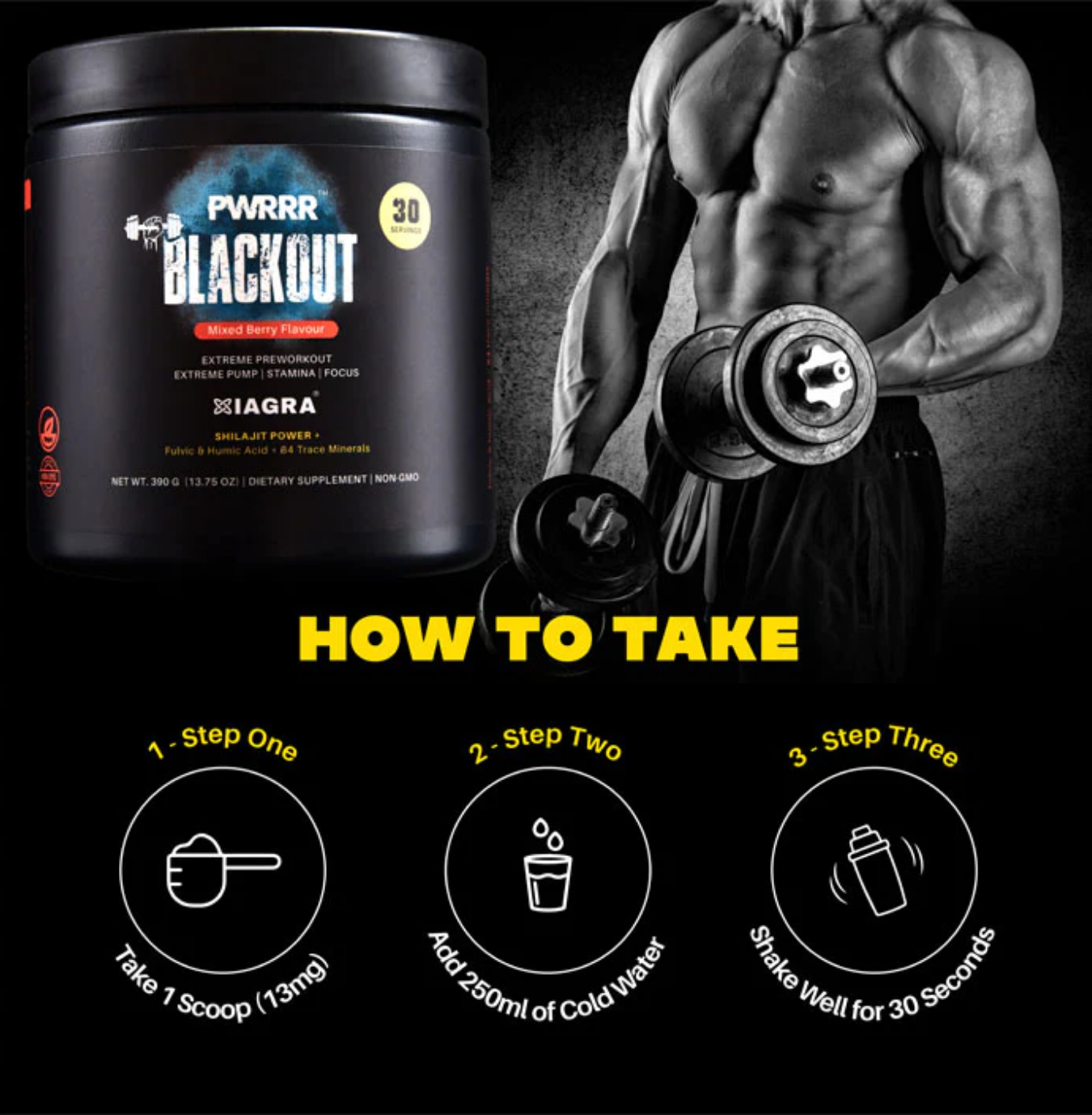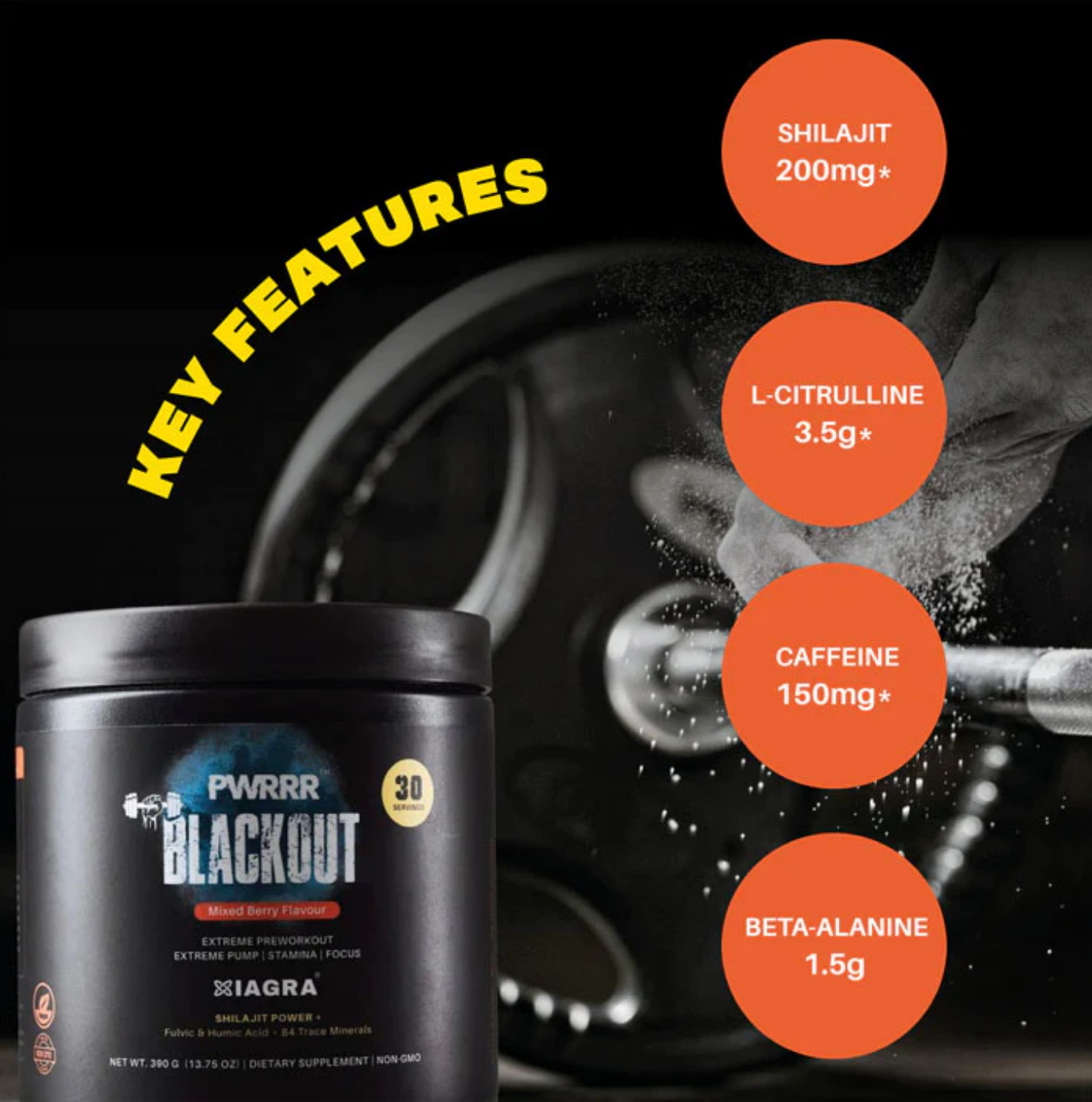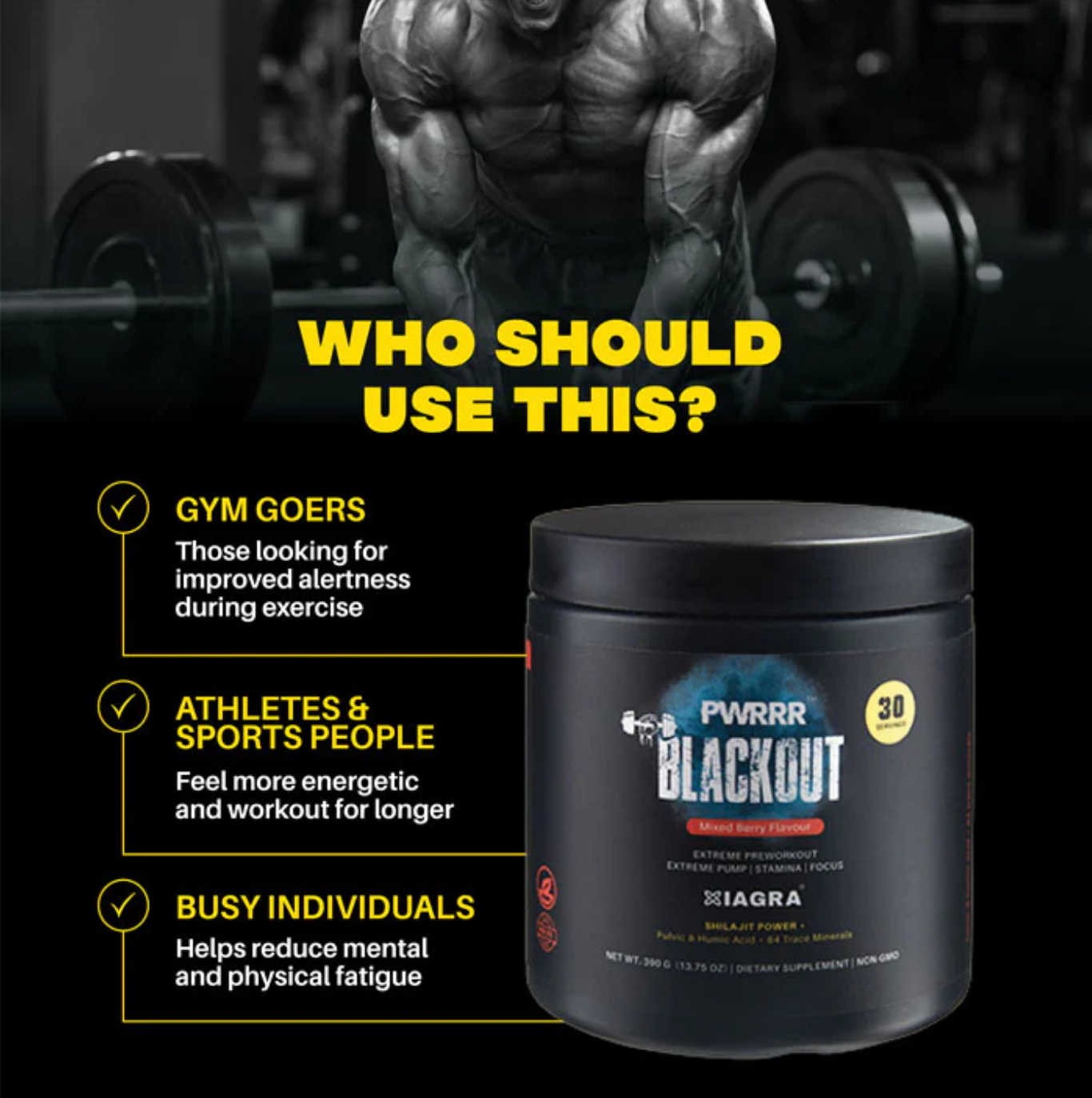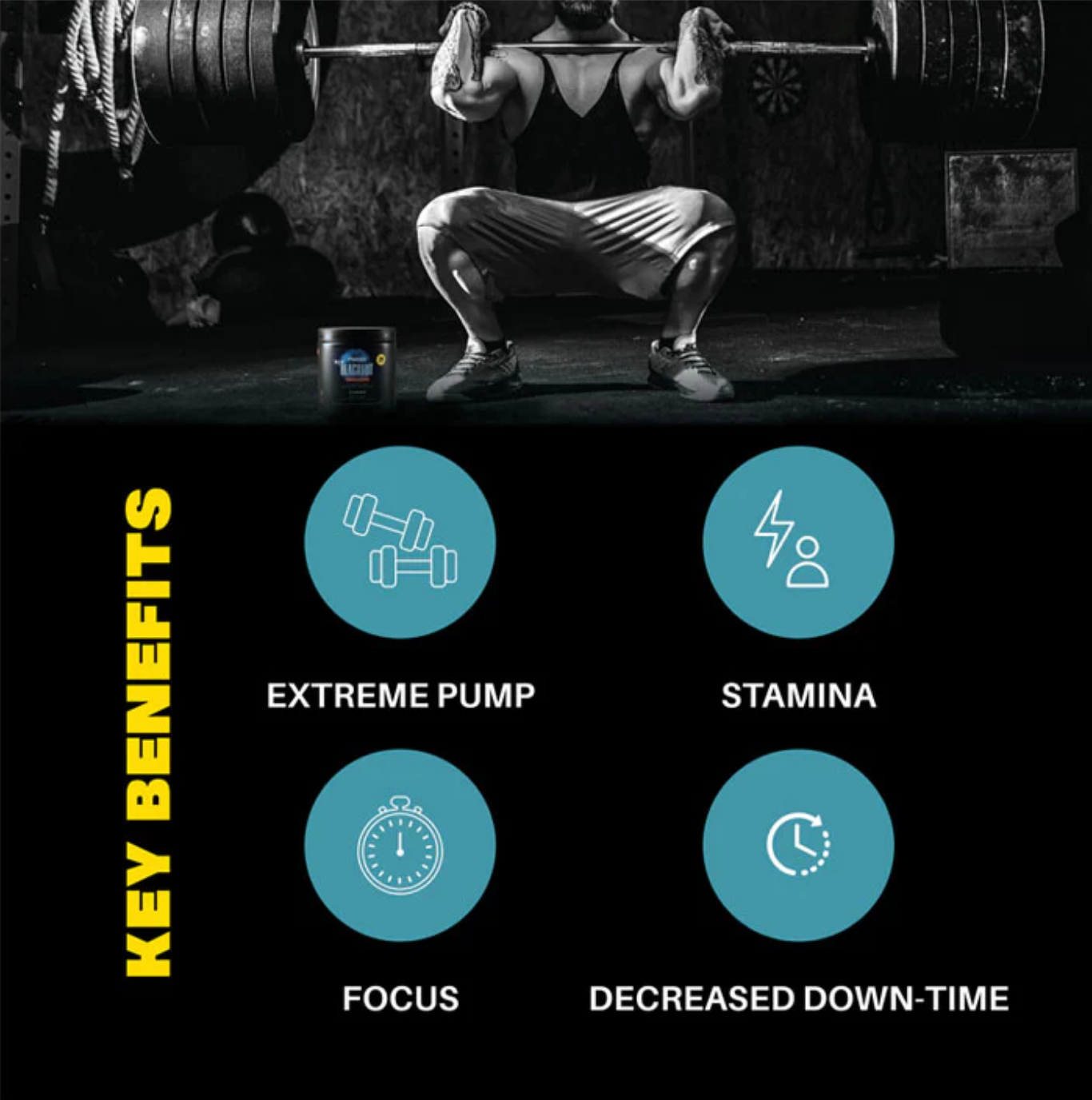 PWRRR | BLACKOUT formula is designed to increase Power | Stamina | Focus.

Made with a unique blend of natural ingredients, this pre workout powder is the perfect addition to your exercise regime so you can work out more intensely and achieve your gym goals. BLACKOUT is ideal for serious athletes and gym goers looking for an extra kick. It enhances muscle growth and performance while also helping to delay the onset of fatigue so you can workout harder and for longer. It also increases mental sharpness and focus.

 The pre workout powder contains active ingredients including L-Citrulline, Beta-Alanine, Vitamin B and C that will allow you to feel more energetic and fatigue -free. It is also enriched with shilajit that contains more than 84 trace minerals, 60% fulvic acid and 10% humic acid that has been found to boost your performance and endurance during physical activity.

 Our formula also contains caffeine that improves mental focus and alertness giving your body the boost it needs to outperform and push its limits. The quantity of each ingredient has been carefully curated to make it the perfect pre workout shake so you can be at your best during every set.

 PWRRR BLACKOUT is made from 100% natural, non-GMO ingredients and vegan ingredients. It is a mixed berry flavoured giving you a delicious taste in the mouth while also fueling the body with vital nutrition.

 Elevate your workout with PWRRR BLACKOUT pre-workout powder. Order today!

Customer Promise: All PWRRR products are non-GMO, Vegan and 100% Natural, our disruptive product range is made using only the highest quality ingredients available in the marketplace.